Berkeley Township SA Bayview Avenue Force Main Replacement
Berkeley Township SA ("Authority") recently completed improvements to one of its pumping stations that are being financed with approximately $3 million in loans from the NJ Water Bank, a low-rate funding program jointly administered by the DEP and the NJ I-Bank. Including interest cost savings, total savings for this project is estimated to be $1,086,801 over the 30-year term of the loan or 34% of the total project cost. In addition, this project created an estimated 36 direct, one-year construction jobs.
Belaire sanitary sewage pumping station
#2 was constructed circa 1968. The force main, an essential component of the wastewater conveyance system, was compromised, resulting in emergency repairs that were disrupting service and threatening the public's health, safety, and welfare. To alleviate these issues, the Authority installed a new ten-inch force main within the existing right-of-way located near the existing force main line.
Manholes for air release valves were also included. This project eliminated the continuing need for emergency repairs due to force main failure, and simultaneously improved the water quality of Barnegat Bay by reducing the number of breaks and sewage overflows.  
Carmen F. Amato, Jr., Mayor of Berkeley Township stressed the need for the project. "We are dedicated to the health of our beaches and the bay. This project eliminated service disruptions, improved water quality, and helped to prevent negative impacts to shellfish beds. Our community benefits from the results of the project and the price tag. Financing these improvements through the Water Bank will save our ratepayers in the long run while they enjoy clean beaches and a beautiful bay." 
This project was designed by the Alaimo Group and constructed by Montana Construction Corp., Inc. 
For more information regarding borrowing through the NJ Water Bank, visit www.njib.gov.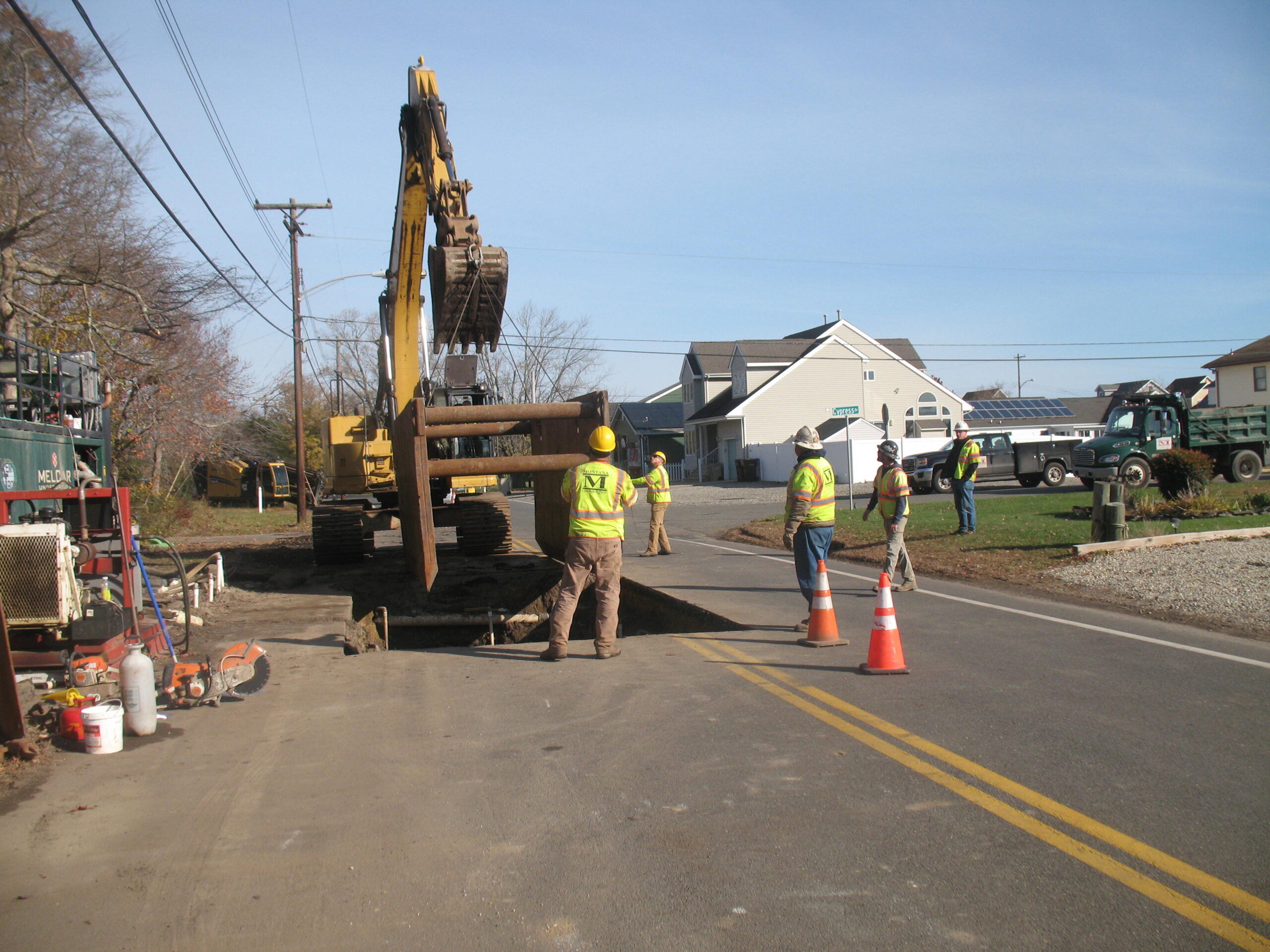 Berkeley Township SA Bayview Avenue Force Main Replacement